Welcome to my blog!
Grow your confidence, challenge yourself to dream smarter, and learn to lead better.
Subscribe to the Blog
Can I save you a step? Subscribe below so you never miss a post!
Privacy Policy
Featured Post
I have a daily Bible reading plan that isn't associated with any specific date around Christmas. This morning, it was an Easter story that God used to help guide me into the Christmas Season. Mark 15:15 finds Pontius Pilate looking for a way to exchange Barabbas to be executed rather than Jesus. However, Pontius Pilate was a crowd pleaser. Left to the whims of the crowd, Instead of the choosing the guilty prisoner, Barabbas, the crowd demanded Jesus. Wanting to…
More from my Blog
Our days will be spent and naturally tire us out. However, we can find the secret between being the best tired using our passions and gifts each day rather than the stressed tired that comes from worldly pursuits or tasks outside of our passions and design. Learning this is the…
This is the time of year that we all start planning for goals. I love goal setting and love helping other's with their goal setting even more. For years, I used the acronym SMART for goals. SPECIFIC / MEASURABLE / ATTAINABLE / REALISTIC /TIME BOUND But over the years, I…
We are sitting in between the perspective of two years. The ending of 2022 with hindsight as our guide and the beginning of 2023 about to break forth on the horizon. The year ahead is filled with possibility, hope and newness. This year, I want to share a new resource…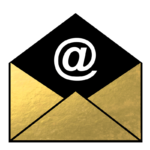 Let's stay in touch!
Subscribe for Updates
Privacy Policy