Get in touch
My friends put together one form for anything you might need to get in touch with me about. How cool is that?
Fill out the form below for speaking or group coaching requests, podcast or media interviews, and more!
For the Group Coaching Intake form, click here.
Subscribe to the Blog
Sign up below to get my blog posts and some free resources every now and then.
Privacy Policy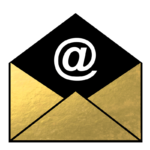 Let's stay in touch!
Subscribe for Updates
Privacy Policy