Speaking
What if godly women everywhere had greater confidence, found purpose in their season and learned how to create margin in their busy lives?
That is what lights my soul on fire.
When I speak, I get to be vulnerable and honest about my own struggles and let God's Word guide our time together. I'm passionate about meeting the women in your audience right where they are, but I don't want to leave them there. My desire is for every woman to feel equipped and empowered, and to leave seeing themselves as the unique individuals God created them to be.
Key Topics
Confidence
Experience "light bulb" moments of self-awareness as you discover your unique wiring, purpose and identity designed to bring glory to God in all areas of your life.
Calling
Identify your mission statement and move forward with a holy expectation of how God wants to use you to leave His mark on the world.
Capacity
Learn the signs and symptoms of burnout and understand how to guard your capacity, and more importantly, your heart.
I have several messages that address the key topics above, and can speak for a single session or the entire weekend. Click the button below to tell me more about your event, and let's work together to make it great.
Upcoming Events
Forest Hill Church Christmas Brunch
Williamson's Chapel UMC Christmas Brunch
Mt. Clemmons-Lewisville Chamber Leadership Conference
Rocky Mountain Women's Conference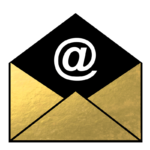 Let's stay in touch!
Subscribe for Updates
Privacy Policy