Group Coaching
As a leader, you want to ensure your team works well together, finds meaning and purpose in what they bring to the organization, and runs at a sustainable pace.
Group coaching sessions allow me to bring over 25 years of leadership experience, as well as tools to evaluate personality types such as DISC, Strengthsfinders, Enneagram, Spiritual Gifts (and more!) to your team or organization. Together, we'll unpack all or some of the following:
Confidence
"Wonderful Wiring"
Using tools such as DISC, Strengthsfinders, Enneagram or Spiritual Gifts Assessment, I'll help you learn how your wiring complements and complicates your relationships. You'll leave with tools for conflict management and clearer communication patterns.
Calling
"Called, Confident and on Mission to Clarify my Why"
Feeling stuck? I'll help you and your team identify your "why." By the end of this workshop, you will have written a succinct statement of purpose that will serve as an arrow to aim your life and leave God's mark on your world.
Capacity
"Your Rubber Band: Pacing your Race"
Statistics show the startling truth that burnout is on the rise, while our capacity, margin and whitespace are dwindling. This workshop will identify the rhythm of your life and give you the tools to manage and maintain your capacity to run your race.
Who can benefit from group coaching?
Group Coaching FAQs
Q: How long are group coaching sessions?
A: Group coaching sessions are 100% customizable based on your team's needs. Depending on what you'd like to cover and the size of your organization, one session might last for 2-3 hours or 1-2 days. Please click here to contact me and tell me a little about your organization's needs if you'd like to schedule a session!
Q: Are group coaching sessions only for ministry leaders?
A: Group coaching is for anyone in any type of organization! With my certifications and experience, I can cater group coaching to fit your needs.
Q: Can I book an individual coaching session?
A: Unfortunately, no. Due to my limited capacity, my efforts are best spent with a team or organization.
Q: Are group coaching sessions available online?
A: Yes! I'm equipped to use Zoom for virtual conference calls, and will send you resources via email before our group coaching session begins to set everyone up for success.
Q: Are you willing to travel to our organization?
A: At this time, due to COVID-19 best practices, I'm traveling on a case-by-case basis. I'm also equipped to use Zoom for virtual conference calls.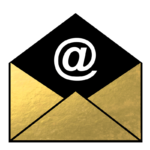 Let's stay in touch!
Subscribe for Updates
Privacy Policy