Welcome to my blog!
Grow your confidence, challenge yourself to dream smarter, and learn to lead better.
Subscribe to the Blog
Can I save you a step? Subscribe below so you never miss a post!
Privacy Policy
Featured Post
You feel it. God is asking you to end something, to lay something down, to walk away. You have done all you can to hang onto it. You've prayed. You've sought wise counsel. You've gone to your therapist. Is it Biblical to step away from a project, a role , a relationship, a job? So…
More from my Blog
Does networking make you feel "icky"? Especially if you are a ministry or christian entrepreneur? Me too. I get it. As a Board Certified Life Coach and Speaker, meeting prospective clients and event planners is important to grow my business. It helps that I am "I" on DISC, a 3…
I have been studying what makes women confident. Throughout asking women from all ages and stages of life what makes them feel confident, I keep bumping into a powerful concept. A confident woman lets her scars change her for the better. Life will deal us situations that scar us, break…
Have you ever done a home renovation? When you undergo a renovation, you go through many steps prior to the finished product like you see on HGTV.  As much as you want to start with the end product, you first need to assess why you need the change?  Do you…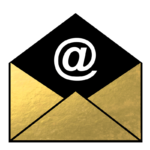 Let's stay in touch!
Subscribe for Updates
Privacy Policy