Welcome to my blog!
Grow your confidence, challenge yourself to dream smarter, and learn to lead better.
Subscribe to the Blog
Can I save you a step? Subscribe below so you never miss a post!
Privacy Policy
Featured Post
You feel it. God is asking you to end something, to lay something down, to walk away. You have done all you can to hang onto it. You've prayed. You've sought wise counsel. You've gone to your therapist. Is it Biblical to step away from a project, a role , a relationship, a job? So…
More from my Blog
This time of year we all look at the fresh ways to stop doing one thing (eating poorly, procrastinating, being disorganized, unfit) in order to start doing the "right" thing (healthy eating, jumping into a project, organize a room, workout at the gym).  This year will be different, we say…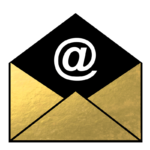 Let's stay in touch!
Subscribe for Updates
Privacy Policy